Explore, Experience, Engage and oh yes - Eat!
Use the Farm at South River as your home base to visit local colleges and universities, and to explore all the various parks, shops and dining establishments that are right within a 10 to 20 minute drive.
We're the Barn icon on the map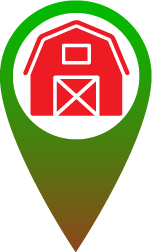 .